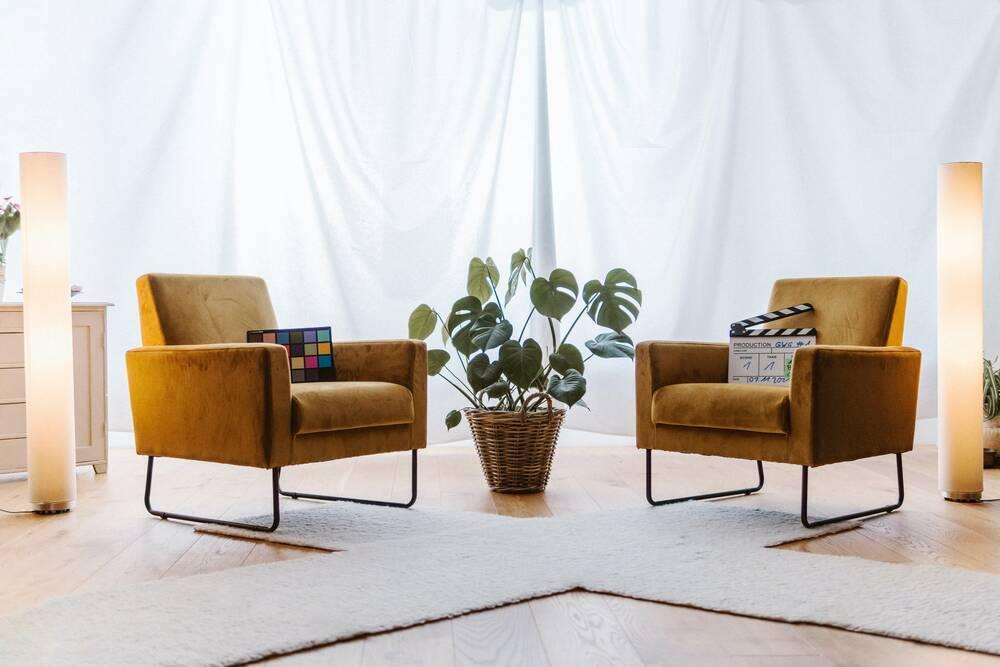 Interviewing Our Talent Acquisition Expert
The Mutter Files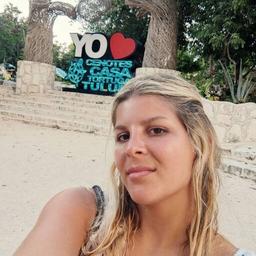 Posted by Magali Gerbasi
on March 13, 2023 · 5 mins read
Meet Magali!
We're always looking for new and fun ways to show what working at Mutt Data actually looks like, and then it hit us: Why not ask the Mutters themselves what working at Mutt Data is all about? After all, they're the ones who make our onboarding, Annual Mutt Day, Trip, and Data Office Hours so memorable. Let's start off easy, break the ice. Ready for a flash round?
Let's start with a quick trip down memory lane… How did your journey at Mutt Data Begin?
Mutt Data wasn't even on my radar when one of our Co-Founders, Teo, reached out to me on LinkedIn. Despite not actively looking for new opportunities, I was intrigued by the company's remote-first approach, flexibility, and eagerness to grow. It was a hard choice but I felt like they were on to something.
I was so excited to join Mutt that I couldn't wait to officially start and asked to be added to their Slack channels a week early!
I was given the opportunity to build the talent and acquisition area from scratch, working closely with the founders to do so. I felt I had a lot of responsibility and voice from day one.
What's Happened Since?
We put in the work! We implemented an applicant tracking system to streamline and automate processes, leaving our Gsheets behind in exchange for more capabilities and analytics. We drafted formal job description templates and grew our databases.
Soon after, we noticed the success we were having with referrals, so we decided to compensate mutters creating a referral bonus plan to incentivize them to continue finding great hires!
Eventually, our pipeline had grown so much that it was becoming difficult for our founders to fit all the meets in their calendars. We took it as an opportunity to delegate and empower other leaders in the company by getting them involved in evaluation processes.
After infinite changes, improvements, and implementations in the area, we grew from 25 mutters to 100!!! I'm incredibly proud of our progress. It's been a unique challenge with the possibility of seeing the impact and results firsthand!
What Was It About Mutt Data That Made You Take The Job?
Building a new hiring area from scratch was tempting, but what really won me over was the personal and transparent hiring experience. I got to chat one-on-one with all the founders and hear their vision for the talent acquisition area and the company. Their enthusiasm for growth, combined with their honest and open analysis of their current situation, got me to make the final decision.
What Is Your Go-to Resource For Staying Up To Date with The Tech Industry?
My first stop for fresh tech news and updates is always our internal slack channels. With over a hundred data nerds in our ranks, there's never a shortage of great posts, articles and insights on both trendy news and under-the-radar developments. I also frequently visit Reddit for specific groups. Lately, I've been following r/technology and r/tech.
What do you enjoy most about your role? What is the biggest challenge you've faced yet?
I enjoy a lot of things, but what really makes my job complete is helping Mutt be more than just a company. I get to be part of building a team of super talented and passionate people. It's also satisfying to see new hires with little experience take full advantage of the opportunity and learn and grow within the company.
A big challenge is attracting candidates with the required tech skills and cultural alignment in a competitive market. But it's also about balancing the selection process with other responsibilities, such as forming new tech evaluators and administering and analyzing data.
What would you say makes Mutt Data a great place to work?
You said the questions would be easy! There are plenty of reasons, I couldn't just say one, but culture is definitely up there. It guides everything we do, especially in our hiring process. Once you get used to working within a flexible and collaborative culture where everyone's opinion is valued it's hard to go back to anything else.
I also think it has to do with the industry. It's always changing and evolving, which means endless possibilities for career development. As far as I'm concerned, the only limits in this field are the ones we impose on ourselves.
What keeps you excited to come to Work?
The novelty doesn't wear off. Every day brings new challenges and learning opportunities. I get to work on different projects, which keeps me engaged. But what truly motivates me are the people. When I first joined, I was worried about what the people would be like; it ended up being the best part about working here.
I'm surrounded by the same mutters that were here when I joined, but what's really incredible and makes me proud is that I was the 25th mutter to join and now we're more than one hundred!
What would you tell someone thinking about entering the world of tech startups?
The proverb says nothing ventured, nothing gained! Startups can seem daunting, and the tech world moves fast, but that's the point of trying new things, developing capabilities, and experimenting with new problems. How we work has changed, and startups are at the forefront of new flexibility best practices, objective-based work, and remote-friendly cultures, which all favor work-life balance.
What would you say to #DataNerds thinking about working at Mutt Data? Any advice for applicants?
If you consider yourself a Data Nerd like us, go for it! You'll be part of a great expert-filled team giving their best every day. You will work on challenging projects, solving issues by applying the latest tools and best practices in tech. I can say from experience: you'll always be learning.
Wrapping Up!
Still curious as to what Mutt Data has to offer? Maybe some of these content will help!