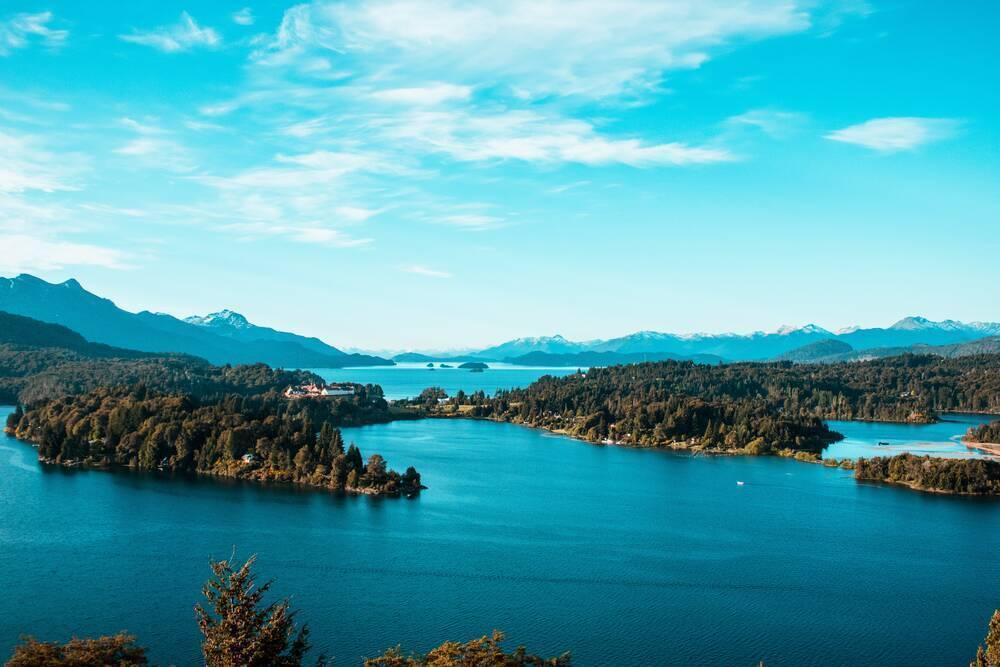 This Is How We Do: AMT 2022
What To Expect From Your First Annual Mutt Trip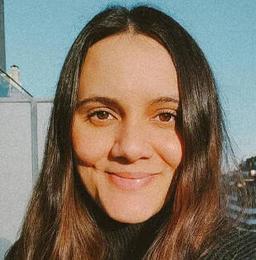 Posted by Franca Mascolo
on May 4, 2022 · 6 mins read
It's a known fact that cool companies start in garages, extra points if your parents own that garage. Although Mutt Data started in a living room, it still felt pretty cool. Why are we talking about garages? Well, last month Mutt Data set off on its third company-wide offsite: an incredible trip to Bariloche. Realizing it's been three years already since those first informal meetings was a journey in itself. Which got the team thinking: What's changed?
It's safe to say a lot has happened. Mutt is no longer a four people operation, there are more than 70 full-time #DataNerds in the team. We no longer only have projects implemented in one industry but in 7 different industries and counting. We're in the midst of developing our very own data product, and we officially have a hiring team, a people team, finance team and marketing team in place.
TLDR; 3 years, 27 blogposts, and a lot of hires later, we found ourselves and our ever expanding team travelling to the beautiful landscapes of Bariloche for some downtime and reflection.
What hasn't changed?
All this didn't just happen from one day to the next. Mutt Data's growth has been possible because some things do not change specifically our consistency and belief when it comes to the values and principles that guide what we do at Mutt Data.
A lot of Mutters are fans of Ray Dalio's famous book Principles: Life and Work. In it, Dalio presents a simple idea: successful people are guided by principles, truths that guide our actions to achieve what we want to achieve.
In his book Dalio goes on to describe 5 Main Steps to the process of evolving which we feel we follow at Mutt Data and our in line with our company values:
1. Set, Clear, Audacious Goals: Everyone at Mutt knows what the company is trying to achieve not only in general terms but also in each quarter and each year. We all have a clear role to play and we know what it is.
2. Don't tolerate Problems: We tolerate mistakes but not problems that stand in the way of our goals. We address problems openly and transparently through open communication.
3. Diagnose Root Causes: We accurately diagnose problems to identify their real cause. We take responsibility for our actions and own our decisions so that we can truly remove bottlenecks and barriers.
4. Design A Plan Before you act: When things are not working or bottlenecks aren't being solved we don't just say this is wrong. We offer actionable, researched alternatives to solve the problem. We study benchmarks and we consult with different team members to act with a concrete plan in mind.
5. Do what's necessary to push these designs through to results: Without execution, a plan will never be more than just a plan. Without execution, there are no results. We strive to be optimistic, constantly working towards our next goal, even if it means taking a few steps back first to move forward later.
We regularly revisit our why to facilitate the carry-through of our vision from why to execution.
Apart from the five steps and other principles of life which we encourage you to read, Ray Dalio, also goes into work principles. Generally speaking, the book describes the importance of having a great team and a great culture based on transparency, trust, and meaningful relationships. Where the objectives of the business are aligned with the team's passion and they are achieved with people you want to build a future with. A company that has a remarkable culture will provide a cohesive, productive, and successful workforce.
When we started having annual trips, one of the main motivations was finding a new way apart from our day-to-day efforts to help our team soak in our values and principles together.
Read on, to find out what a common Annual Mutters' trip looks like and what you can expect from it if you join us on our next one!
What to expect from your first AMT?
If you've only just joined Mutt Data or are thinking about applying to a position in one of our teams, you might be wondering what actually happens during an Annual Mutters' Trip.
The first thing you need to know is this is a non-stress event. Our fantastic people and accounting teams take care of everything. Everything. All you have to do is show up. Once you do, we like to mix it up, get people who might not commonly work together interacting. So we randomly pair Mutters' when arranging rooms.
So with all the organisation aspects out of the way, what do we actually do? AMTs usually take place over the course of three days. Activities change every year but usually, an AMT will involve a lot of food, some walks or adventure-like activities, some freeplay time where mutters can just hang out around the hotel and chill or play games with some snacks, and finally a vision & culture talk and a final day visit to town for souvenirs and some optionable shopping.
As a remote Mutter, AMT gave me the perfect opportunity to meet the whole team. The comfy atmosphere made the transition from slack and meets to talking in person incredibly natural.
Beers, "mates" on the beach, and shared stories during the campfire were just some occasions I got to bond with my teammates. After an unforgettable trip, I returned home with the feeling of being closer than ever."
Franca Mascolo - People Care & Talent Acquisition Specialist at MUTT DATA
Yummy
We hope you like to eat… a lot. Naturally, activities and walks need us to be filled with energy so we visit quite a few restaurants and coffee spots. Most of them with a view!
Once again table arrangements are random, so we usually encourage teams to mix it up!
Activities
Pack a pair of comfortable shoes! On this occasion we took some mountain chairs up to the top views, had a walk through some trails to visit the lakes and took an Indiana-Jones styled drive to the mountain for some canopy!
Don't worry we keep it fun and make sure it's not to strainful a walk, after all, we're here to relax!
We always make sure there is plenty of freetime, where mutters can hangout around the hotel, relax and do their own thing. This year some people opted for the inside pool, some braver people opted for the freezing lakes and some just chilled out playing table games and talking. It's all good, do with this time what you like.
On our last night, we organise an open bar or after-office like event so we can all relax, play games, dance and have a great time.
Finally, on our last day before heading back to transport we usually enjoy one last team lunch and head to town for some souvenirs and shopping. If you're not into that kind of stuff you can also just have a beer or some coffee and chill out in town.
Vision & Culture
Of course, it's not all just about fun and games. We also take the opportunity to reflect. Our founders will organize a talk for the last day where we go over our vision, our objectives, and our culture. Usually, they will also open up discussion on some interesting book or content they've recently read. This year it was Ray Dalio's Principles For Life which we've mentioned earlier in this post.
"Meeting with over 60 different Mutters, most of them for the first time, was a wild experience! After that weekend, I came home with tons of great experiences, new inside jokes, and a better understanding of my team."
Alejandro Rusi - Data Engineer at MUTT DATA
Still Curious? Check out footage from our latest Annual Mutters' trip on our youtube channel. We've also taken the liberty of adding some links to other videos on our channel that might help you get a better understanding of Mutt!
Wrapping Up
Sounds exciting, right? We´re Hiring! Join us on our next trip! Check out our open positions on our Lever account.
We are looking for a Data Developer, Engineer, Tech-Lead and Jr Data Developer but we're always open to hearing from talented people with mad dev skills so make sure to send us your cv!
Find out more about our team and culture on our blog.